Led by Ms. Kristie Tomlan
Music class is filled with exciting and fun activities! The students will be involved in listening, singing, body movement, and instrument playing. The students will discover music through rhythmic games, movement with orchestral favorites, singing various songs, and making instruments!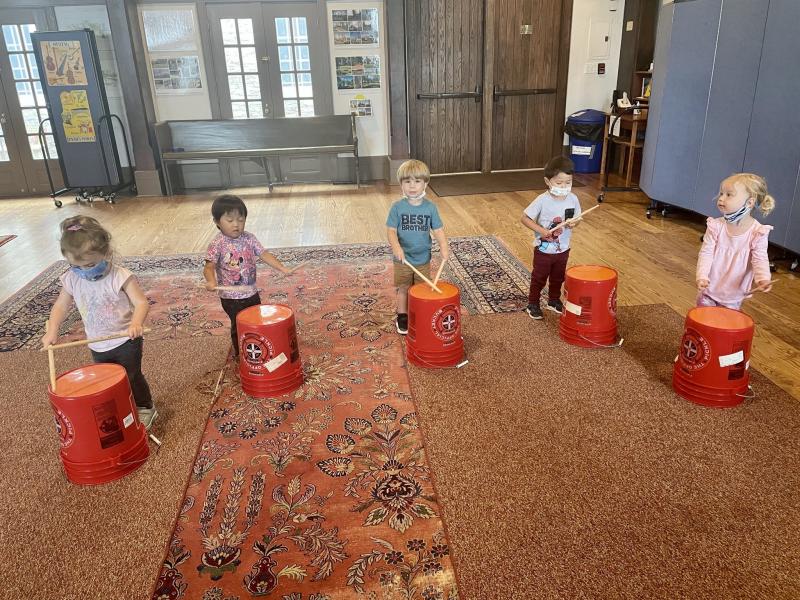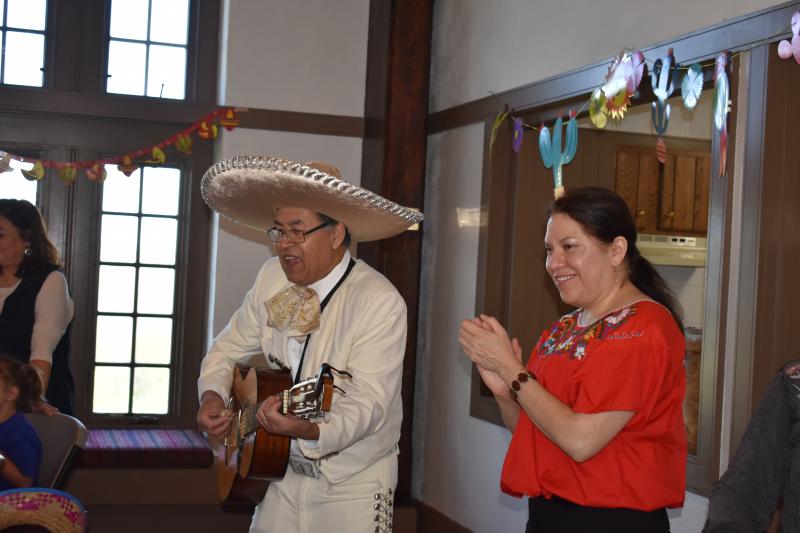 Led by Ms. Catherine Fonua
El Espanol: Hola! In Spanish class your children will learn beyond the language. They will learn their names, numbers, various phrases, colors, animals, and more. The children will also be taught an appreciation for the Hispanic culture. Children will sing songs, do finger plays, cook, play games, read books, and have fun while learning another language and culture. Come join us when we celebrate Cinco De Mayo. We celebrate with Ms. Catherine, our teacher, with a catered luncheon, Mariachi, and lots of dancing and fun!
Led by Ms. Jenny Legg
Each P.E. class is tailored to the developmental age of the children. Basic skills such as running, jumping, hopping, skipping, leaping, throwing, catching, and balancing are introduced, developed, and mastered. The children will use various pieces of equipment, such as balls of all shapes and sizes, scoopers, hula hoops, soft Frisbees, a balance beam, a ladder, bean bags, and more. They will use a variety of games to develop the "team concept" as well as the idea of taking turns.